Pop Up Glass Experience June 8th - Make a Paperweight
Sign Up Here, Call Us, or Walk-in
Experience the thrill of creating your own glass piece in this pop up mini class. Right on the hot shop bench, you'll sculpt molten glass then have our glassblowers shape the piece into a beautiful Paperweight in your choice of colors. Make one for dad, display on your desk, or set in a sunny window to enjoy for years to come. This hands on experience is one day only. These fill up fast so schedule your time here soon.
It's heating up in Texas and to keep you from overheating in our hot shop, this experience is set up to take only 10 minutes within a half hour time slot. While you're here, take a look at all our art glass pieces available in the gallery and watch us create in a live glassblowing demonstration.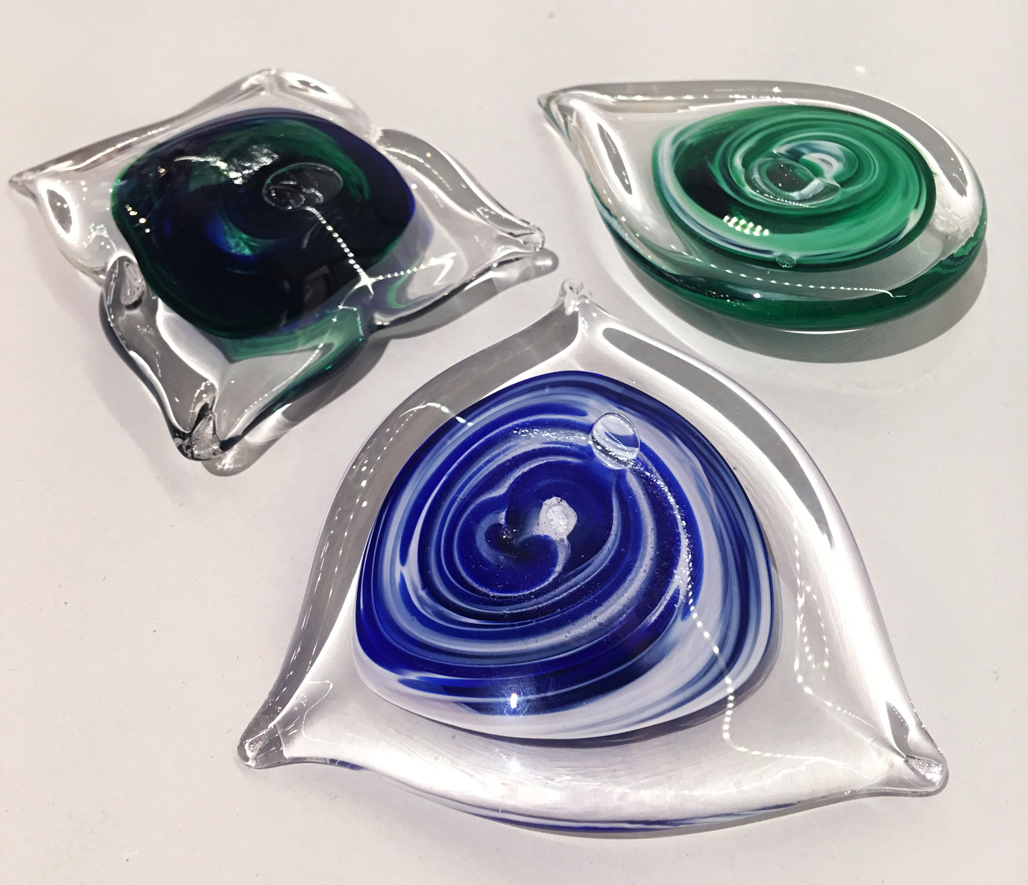 While making your piece, It's best to wear cotton clothing, and closed toe shoes are required. Glass takes 24 hours to cool, so your piece will be ready for pickup or shipping on Tuesday. Shipping is extra and arrangements can be made with the gallery. Minimum age is 15.
There will be no make-up class and cancellations must be made 24 hours prior to get a full refund, to give us time to fill your space. Check for walk-in times on the day of. No cancellations or transfers on the day of.
It's going to be fun! Hope you can join us.